---
71602 342 67?-01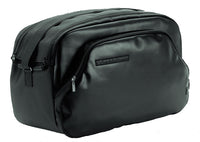 Transport the contents of the luggage cases to and from the motorcycle in these stylish and functional inner bags. Constructed of waterproof and fuel-resistant material, these bags offer classic good looks, easy function and practical utility. Include adjustable carry strap.
Topcase-35 Liter, Left saddlebag-21 Liter, Right saddlebag-21 Liter (15 Liter with CD Changer).
Please note that there is a special right-side bag for bikes with the BMW CD Changer.
For K1200LT only.
Dimensional weight listed.
BMW K1200LT Luggage Inner Bag
BMW Original Parts