---
83302459555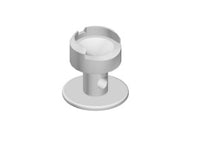 BMW tools make working on your BMW easier. Even if you've got one in the tool kit, one of these in the tool box is easier to get to when you're "tooling" around the garage!
-Pencil coil puller for all recent BMW machines with pencil type ignition coils (a plastic copy of the shop version).
Please call or write if you have any questions as to fitment, 775-355-0655 or tom@sierrabmw.com.
BMW Motorrad Pencil Coil Puller (Plastic)
BMW Original Parts